As the baseball season comes to an end, it will soon be award time. No other sport has as many "important" awards as professional baseball does. The MLB has two MVP's, two Cy Young's, two Rookie of the Year's, Golden Gloves and Silver Sluggers to be passed out once the season is over. With as many endless awards as the MLB has, they are still not doing a good enough job honoring the pla
yers who have had great seasons. The All-Star game does not get the job done. There, you have random players being put in solely because every team needs to have one representative (Looking at you, Pittsburgh Pirate setup man Evan Meek). You also get the player who has been injured 3/4 of the season, being selected to start by the genius fans. That is why I have decided to set a new standard for selecting the players who have done the best. An All-MLB team. Why are football, the NCAA and the NBA the only leagues smart enough to institute something like this? Wouldn't you want to see on someone's Hall of Fame plaque: 6 1st Team MLB selections, 4 2nd Team MLB selections? It would give us a good idea of how players did over their careers, and how they compared to the other greats at their position during their career. No, I am not in Mensa.
I'll give all 3 teams in their entirety first, then I will give out my explanations for picking some players over others. These selections will combine the two leagues (AL and NL), mainly because I do not feel like writing explanations for 60 players. Here is the 1st Team:
C: Joe Mauer, MIN
1B: Miguel Cabrera, DET
2B: Robinson Cano, NYY
SS: Troy Tulowitzki, COL
3B: Adrian Beltre, BOS
LF: Josh Hamilton, TEX
CF: Carlos Gonzalez, COL
RF: Jose Bautista, TOR
SP: Felix Hernandez, SEA
SP: Roy Halladay, PHI
SP: Adam Wainwright, STL
CP: Rafael Soriano, TB
2nd Team:
C: Brian McCann, ATL
1B: Joey Votto, CIN
2B: Dan Uggla, FLA
SS: Hanley Ramirez, FLA
3B: Alex Rodriguez, NYY
LF: Matt Holliday, STL
CF: Jayson Werth, PHI
RF: Shin-Soo Choo, CLE
SP: C.C. Sabathia, NYY
SP: Clay Buchholz, BOS
SP: Ubaldo Jimenez, COL
CP: Brian Wilson, SF
3rd Team:
C: Yadier Molina, STL
1B: Albert Pujols, STL
2B: Martin Prado, ATL
SS: Omar Infante, ATL
3B: Evan Longoria, TB
LF: Carl Crawford, TB
CF: Vernon Wells, TOR
RF: Corey Hart, MIL
SP: David Price, TB
SP: Jered Weaver, LAA
SP: Josh Johnson, FLA
CP: Mariano Rivera, NYY
Catcher: Mauer, McCann, Molina
The 3 M's make up one of the weaker positions in baseball. Mauer is the only clear standout out of the 3, and he had a down year by his standards, with a severe drop in power. McCann is an average defensive catcher, and did not really have a hitting season to remember. For the first half of the year, Molina may have been the weakest hitting full-time player in the bigs, but he managed to step it up in the second half. He is however, perhaps the best defensive catcher in the game. I wanted to put Victor Martinez on the list, since he and Mauer were the only catchers to have moderately good hitting seasons. But Martinez is just too much of a defensive liability to be on any "Best of" list.
First Base: Cabrera, Votto, Pujols
You might be thinking to yourself: How does Votto, the almost unanimous NL MVP, come in 2nd in this race? Cabrera has simply put up better numbers than Votto has:
G AB R H 2B 3BHR RBI BB K SB CS AVG OBP SLG OPS
Miguel Cabrera DET
150 548 111 180 45 1 38 126 89 95 3 3 .328.420 .622 1.042
Joey Votto CIN
150 547 106 177 36 2 37 113 91 125 16 5 .324.424 .600 1.024
Cabrera easily wins this comparison, 10-4. 3 of Votto's 4 wins in this comparison came in random categories, like triples, walks and stolen bases. Cabrera clearly had the better season offensively. Defensively, Votto is much, much better. Cabrera might as well be playing with a cinderblock for a hand. Votto may have meant more for his team, but his team is likely to lose in the first round of the playoffs. So that right there kind of negates the whole "Votto meant more" argument. As an overall baseball player, Cabrera had the better season.
Second Base: Cano, Uggla, Prado
Probably the hardest position to choose numbers 2 and 3, just because they both have h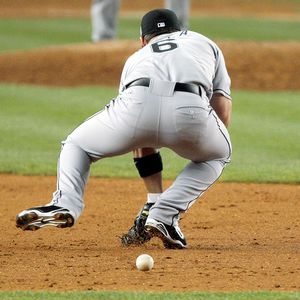 umongous holes in their arguments for All-MLB status. Uggla may be the worst fielding second baseman of the past 30 years, and Prado really did not anything whatsoever that stood out. I guess the 40 doubles will count, but is that really what you want to have define you, doubles?. The second base position is kind of like the NBA's center position this season, where you have a clear number one (Cano, Dwight Howard), an offensive specialist who cares little about defense (Uggla, Amare Stoudamire), and a random player who puts up above-average offensive numbers (Prado, Andrew Bogut). With the absence of Chase Utley for most of the season, the second base position (disregarding Cano), did not go hard.
Shortstop: Tulowitzki, Ramirez, Infante
Tulowitzki looked like a 2nd teamer coming into September, before he went on one of the greatest single month hitting tears of all-time, and almost catapulting the Rockies into the playoffs. In September, Tulo batted .303 with 15 homers and 40 runs batted in. He also slugged an astounding .754, with a 1.120 on base plus slugging percentage. Those are Bonds in '01-esque stats for one month, and Tulo was likely not on any sort of performance-enhancer. He is also one of the better middle infielders, having only 10 errors on the season and a cannon for an arm. Hanley batted .300 and had another 20-30 season, but he never really had the type of production he should have, due to the fact he bats in the weak Marlin lineup. Hanley is an awful fielder, but his ability to get on base still makes him valuable. Infante is on the list solely because Jeter had a down season and Jimmy Rollins has been MIA. We ran out of good players at shortstop, so a guy who hit 8 home runs and only drove in 47 runs is a 3rd team All-MLB selection. Hey, he did hit .321 and play stellar defense, in my defense.
Third Base: Beltre, Rodriguez, Longoria
Rodriguez is a first teamer if he does not miss 25 games. He led these three in home runs and runs batted in, and lik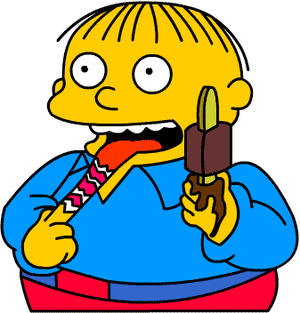 ely would have had a 40-140 season if he did not miss so much time. Instead, he'll have to finish as a second teamer (Does that really make a difference? A-Rod likely has finished first in this imaginary honor ten years in a row. This second place finish will just add a few words to his career summary). Beltre is a frontrunner for Comeback Player of the Year (Another one of baseball's 28 awards they hand out). Beltre hit .321/28/102, and had an OPS of .919. Beltre's offense single-handedly kept the Red Sox relevant, when they had Ralph Wiggum playing centerfield for a majority of the season. Even in a down year for Longoria, he still played well enough to get a 3rd team nod, just over David Wright. Their statistics were basically the same, but Longoria was just a little better: Longoria & Wright Hitting Splits
Left Field: Hamilton, Holliday, Crawford
This is the clear top 3 for left field, which was one of the stronger positions this season. Hamilton led the entire league in hitting, and by about 20 points too. Holliday had his usual .300/25/100 season, and Crawford had another high hitting season with 40+ steals. As a Yankee fan, I am very excited for the inevitable signing of Crawford. Can you imagine him and Brett Gardner on the base paths? The Yankees will not know what to do. My entire life, they have very rarely took chances on the base paths. Now they have two 40 plus steal guys. It is going to be a culture shock for myself and Yankee fans, after a decade of watching Jason Giambi and Ruben Sierra trip over second base.
Center Field: Gonzalez, Werth, Wells
One would have to think that Carlos Gonzalez wins the NL MVP if the Rockies had made the playoffs. He led the NL in batting and was second in RBI's, and after all that talk of a Votto-Pujols Triple Crown race, it was Gonzalez who ended up being the closest to immortality. Gonzalez played out of his mind in the second half, hitting at a .363/17/57 clip, with him and Tulowitzki almost bringing the Rockies into the playoffs. Gonzalez also benefitted from playing at home. Don't tell me I am wrong Rockies fans, and do not say anything about how "The humidor has stopped the offensive bonanza that is Coors Field." Gonzalez hit 26 home runs at home, compared to 8 on the road. He hit .380 at home, .289 on the road. He also struck out 54 times at home, but 81 times on the road. That stat confuses me. I can understand the home runs and batting average deal, maybe Coors Field had something to do with that. But the strikeout thing is not affected by altitude, which makes me think that perhaps this whole home/road deal is in Gonzalez's head. Anyway, Werth had a great season in Philly, and is probably the second hottest free agent prospect, behind Crawford now. Vernon Wells also had a big comeback year, hitting 31 home runs for the Toronto Blue Jays.
Right Field: Bautista, Choo, Hart
Right field was definitely one of the stranger positions this season. You have a guy like Bautista, who has come out of nowhere to lead the MLB in home runs, by a pretty damn convincing margin. Then there is Shin-Soo Choo, who probably put up the best all-around numbers out of the three (.300/22/90, with an .885 OPS and 22 steals), but is never talked about. Corey Hart had a solid .283/31/102 clip, but is also never talked about. When you mentioned these three names to the average sport fan, only Bautista is known, and that is because of his recent home run surge. But Shoo and Hart are also two excellent ballplayers, which made this perhaps the deepest position in the game (Nick Swisher and Ichiro just barely missed the cut, and they were both All-Stars). I have to give the nod to Bautista, just because of his insane power this season. You cannot ignore that. But Choo made it very difficult. Did anyone know Choo was playing this well? Does anyone know the Indians still play baseball? Who am I talking to?
Starting Pitcher: Hernandez/Holladay/Wainwright, Sabathia/Buchholz/Jimenez, Price/Weaver/Johnson
Felix Hernandez seems to have gained that Cy Young steam from the press that one needs to have, as has Doc Holladay. Felix led the AL in strikeouts, and the majors in ERA and batting average against. Yet, he only went 13-12. Those 13 wins would be the fewest of any Cy Young winner, by 3 wins. But Felix is the most dominate pitcher in the bigs, and was damned by the historically-awful Mariner offense. A few weeks ago, I wrote that wins should matter. But now I have changed. Especially after seeing Felix dominate the Yankees this season, going 3-0 with a 0.35 ERA. A 0.35 ERA! Is that even possible? When you go 26 innings and allow 1 earned run, it is. Holladay seems to be the clear favorite in the NL, and Wainwright looks to be the runner-up. Both won over 20 games, and had ERA's in the 2.4's. Doc was the bigger workhouse, with 9 complete games and an unheard of 250 innings. He also went 11-3 in the 2nd half.
For the second team, Sabathia is the leader. He was the lone consistent starter on a Yankee staff drowned by Javy Vazquez and A.J. Burnett. Sabathia was the one guy you could count on for a quality start in a big game. Buchholz had a 17-7 season, with a quiet 2.33 ERA. Jimenez faded off in the second half, but still was unhittable at time. His incredible first half still put him in a position to be named to the second team. For the third team, you have 19-6 Price, the major league leader in strikeouts Weaver went 13-12 on a punchless Angels team; sound familiar?), and Johnson, who went 11-6 but had 11 no-decisions. Johnson was 1st in the NL in ERA, but had so many no-decisions he is not even mentioned in the Cy Young category. Johnson was one of the most dominating pitchers this season, but like a lot of these pitchers, is damned by a dreadful offense.
Closer: Soriano, Wilson, Rivera
Soriano had 45 saves, a 0.80 WHIP, and a .163 BAA. You could not ask any more from a closer. Brian Wilson led the majors in saves, and is also certifiably insane (Don't believe me? Look at this clip of him on Jim Rome in September: Wilson on Rome). Rivera had another dominating season, and had the second lowest WHIP of any closer. You would not want to face any three of these guys in the playoffs.
********
My Real Awards:
AL MVP: Josh Hamilton
NL MVP: Carlos Gonzalez (Bet on Votto, even though Cargo deserves it)
AL Cy Young: Felix Hernandez (Bet on Sabathia, even though Felix deserves it)
NL Cy Young: Roy Halladay
AL Rookie: Austin Jackson (Good thing the Yanks traded him…)
NL Rookie: Buster Posey